Dear Prospective Parents,
Given the current situation of the COVID-19 Pandemic which prevents
the holding of the test days initially scheduled for April and May, the
Direction of IQRA BA has decided the following:
Any parent wishing to enroll their child in IQRA BA for the 2022-2023 school year must provide:
a complete application form (download below or pick up a copy at the IQRA BA front desk).
the (3) three last report cards from his last school, including the first semester report of the 2019-2020 school year.
a copy of a birth certificate or passport
Copy of vaccination file
4 recent photos (size ID)
A non-refundable deposit of 100,000 CFA to cover an administrative review of all documents presented and an online Zoom interview.
All documents should be delivered to the IQRABA front desk or scanned and sent to: iqrabacloud@gmail.com
Candidates may be administered an online test for 30-45 minutes depending on the age of the child. Writing, reading and basic mathematics skills may be tested. Interviews will only be scheduled once all documentation has been received.
This review may either result in a request for additional information and/or an interview or the student being granted provisional admission into the desired grade.
During the first two weeks of classes, placement tests will be administered, insha Allah. In some cases, students may be placed in a lower grade level.
Spaces will be filled by "Accepted Students" on a first-come, first-serve basis. Candidates will be notified within 72 hours of submission of a complete dossier and the completion of the online test mentioned above.
Accepted students will have two weeks after notification to pay the registration fees and guarantee their spot.
The Direction
Applying from abroad? Follow the steps...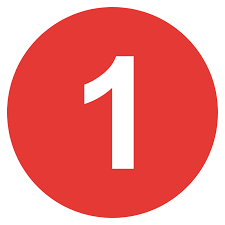 Send in completed application and transcripts for last 2 years PLUS 100 000 CFA.
Arrange an admissions interview via SKYPE or WhatsApp.
Submit any supplemental documentation that is requested after your initial document review and/or interview. Wait for an Admissions decison.
If you are granted admission, registration fees must be paid within two weeks to guarantee your place.
Enrolled students will be given a placement test upon their arrival to determine their most appropriate grade level.
Wish to know more about admissions and updates? Subscribe now!