Admissions at IQRA Bilingual Academy
"Faith, Discipline, and Excellence"
Welcome to IQRA Bilingual Academy, the prestigious and pioneering U.S.-accredited Islamic school in Africa. We are delighted that you are considering joining our dynamic community of scholars, where education transcends boundaries and spiritual growth knows no limits. At IQRA, we envision nurturing compassionate leaders with an unwavering commitment to excellence, rooted in Islamic principles.


Discover the IQRA Experience:
At IQRA Bilingual Academy, we offer an exceptional educational journey that combines rigorous academics with a nurturing Islamic environment. Our admissions process is meticulously crafted to ensure that each aspiring student finds their place among the brightest minds and compassionate hearts at IQRA.
Step-by-Step Admissions Guide: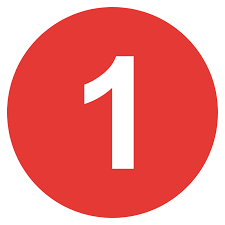 The journey to unlocking your potential begins with a simple step – registering through our platform.
Click here
to access the registration form. Complete the form with your details, and let your quest for knowledge and spiritual enlightenment commence!
Once your registration is received, our admissions team will reach out to schedule a personalized virtual interview. This friendly conversation is your opportunity to shine, where you can showcase your aspirations, experiences, and the unique qualities that make you an exceptional candidate for IQRA.
IQRA Bilingual Academy is committed to academic excellence. As part of the admissions process, we conduct an evaluation of your academic records and performance. Our goal is to ensure that our challenging curriculum is tailored to support your growth and potential.
At IQRA, we understand the importance of collaboration between educators and students. We encourage you to submit recommendation letters from teachers or mentors who can attest to your character, potential, and commitment to learning.
The moment you've been eagerly waiting for – our admissions committee carefully reviews all aspects of your application to make a well-informed decision. Rest assured, we will promptly notify you of the outcome via email.
Embrace the IQRA Spirit:
By joining IQRA Bilingual Academy, you are stepping into an extraordinary world of intellectual growth, spiritual discovery, and global citizenship. Our esteemed faculty, state-of-the-art facilities, and inclusive community await to empower you to become a compassionate leader, poised to make a positive impact in the world.
Begin Your Journey Today:
Are you ready to embark on an enlightening voyage with us? Take the first step by visiting our Admissions platform.
Click here
 to register and start your application. Should you have any queries or need further assistance, our admissions team is ready to guide you at iqrabacloud@gmail.com.
In order to make the most out of this year, we recommend that you download the files below to equip yourself with the resources you will need to thrive in your studies. Remember, you have made the incredible achievement of being accepted, and now it's time to take it to the next level. We know you have what it takes to make the most out of this year and beyond, so let's get started!
Wish to know more about admissions and updates? Subscribe now!